Jan 03, 2023
Norma Trujillo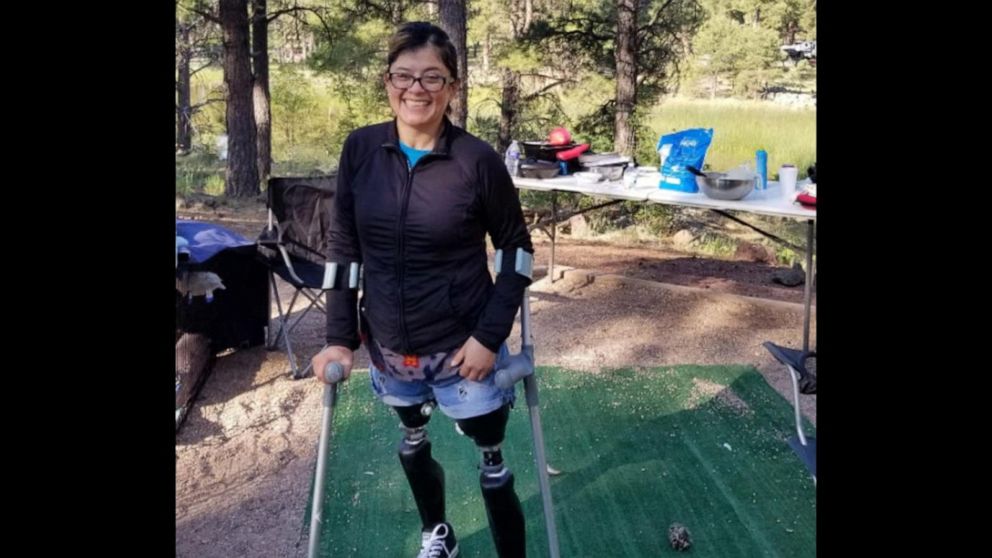 Until April 19, 2017, Norma Trujillo was leading her life—constantly on the go—in Tucson, Arizona. She had just started a new job and was raising an 11-year-old daughter and three-year-old twin sons. She and her husband, Michael, were also managing their daughter's youth soccer team.
That day, she was teaching her niece to drive when they saw a stalled SUV in an intersection
. Leaving the girl in the car, Trujillo walked over to help and was struck from behind by another vehicle. The force of the impact pulled Trujillo beneath the car that hit her. The vehicle dragged her body along the asphalt, and the heated motor and fuel burned her skin.
"From there my world went still with blackness," says Trujillo, who was 33 years old when the accident happened. "That's where my life stood still for the next three months."
Tucsonan Denny Scanlan reached out to help Norma get her own wheelchair.
Ever since the crash, she had been using a wheelchair borrowed from HealthSouth Rehabilitation Institute in Tucson, where she was an inpatient following her hospitalization. She'd been going back and forth with her health insurance company about paying for one.
That was a familiar story to Scanlan of the Tucson Sunset Rotary Club, who recalled insurance wouldn't cover the cost of the wheelchair his wife needed when she was sick from cancer. Valerie Scanlan died in 2013.
"The insurance would pay for a standard wheelchair, but that's not what Norma needs," said Scanlan, a retired law enforcement officer. "She needs one custom-built to her size, down to her arm's length."
Scanlan and his fiancée, Ann Huber, met with Norma and Michael about the Trujillo family's other needs, which included everything from a lower "peephole" in the front door so that Norma can see out, to more ramps at their house. Both Scanlan and Huber, inspired by Norma's warm personality, felt compelled to do what they could for her, Scanlan said.
He began speaking to other Rotary clubs in the Tucson area about Norma's story.